Worship with Us
We welcome people of all backgrounds, faiths, ages, and worship traditions.
Upcoming Events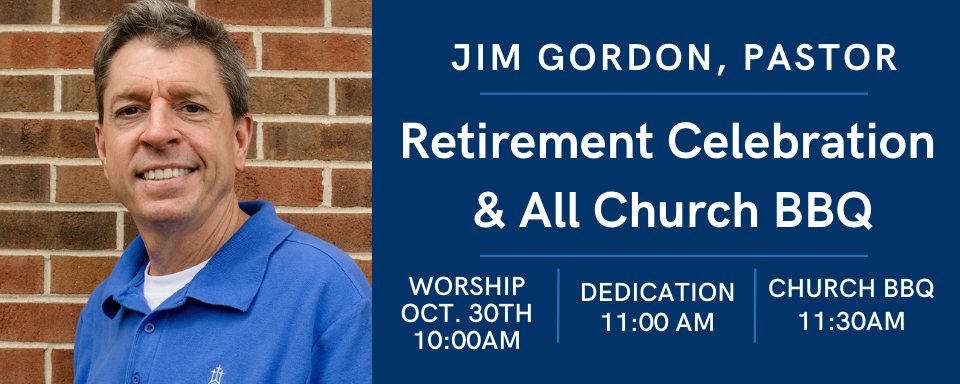 Jim's Retirement Celebration
Sunday, October 30th | 10:00-Noon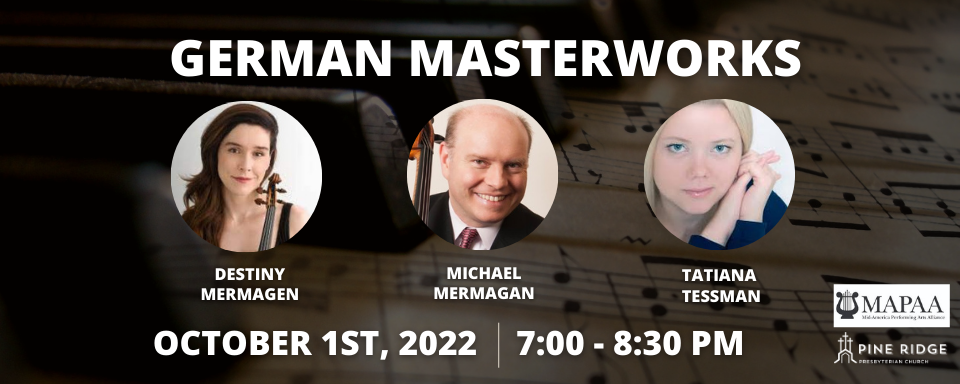 German Masterworks
Mid America Performing Arts Alliance
Join us on Saturday, October 1st at 7:00pm for a German Masterworks concert featuring violinist Destiny Mermagen, cellist Mike Mermagen, and pianist Tatiana Tessman. Admission is free.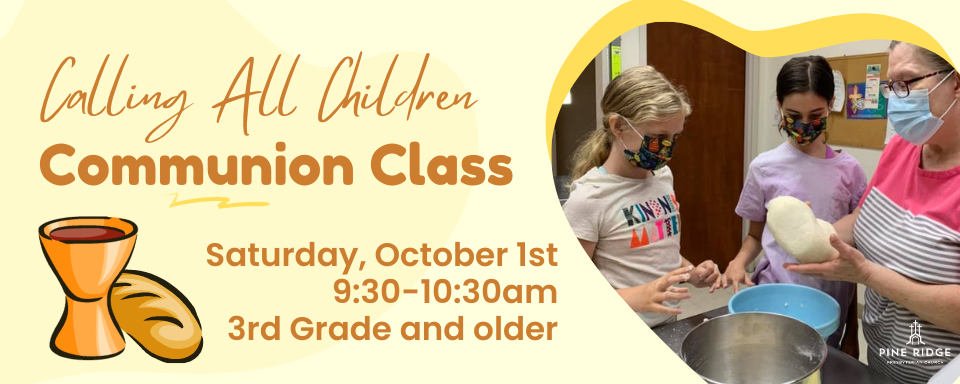 Children's Communion Class
Saturday, October 1st | 9:30 - 10:30am
Would your child like to learn more about communion? Children in Grade 3rd and older and their parents are invited to a Communion class at Pine Ridge. As part of the class, the kids will be making bread for World Communion Sunday on October 2nd. Contact Julie Bodenheimer at jbodenheimer@pineridge.org if your child would like to participate.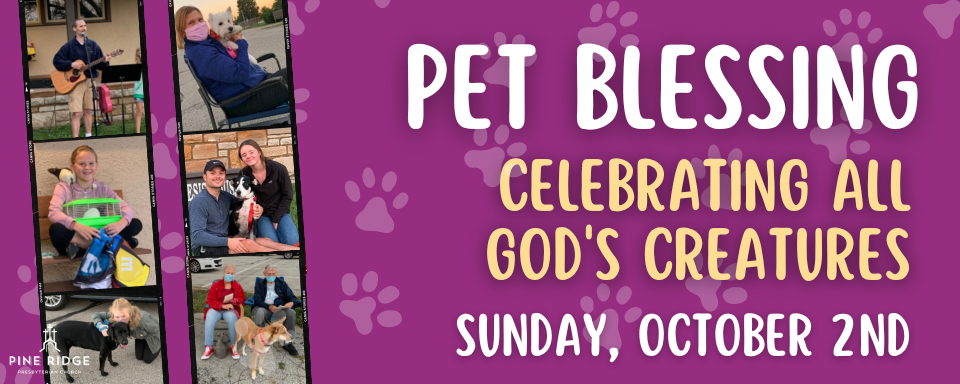 Pet Blessing
October 2nd | 5:00 - 6:00pm
Join us in the north parking lot for our annual Pet Blessing Worship Service. We will celebrate our beloved pets with song, prayer, stories and more in a short and relaxed time of praise and worship. Please bring your pet on a leash or in a carrier or bring a picture of your pet if they do not play well with others. Remember to bring a lawn chair for your own comfort!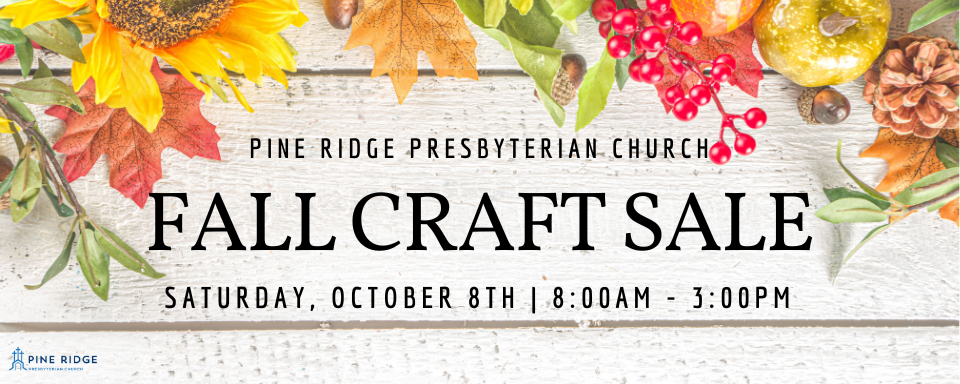 Fall Craft Sale
October 8th | 8:00am - 3:00pm
Come shop the annual Pine Ridge Fall Craft Sale! Come see for yourself the beautifully handmade greeting cards, treats for Halloween, holiday décor, jewelry, Halloween and Christmas pallet yard art, baby items…well, just come shop 'til you drop! Proceeds benefit capital improvements for our church.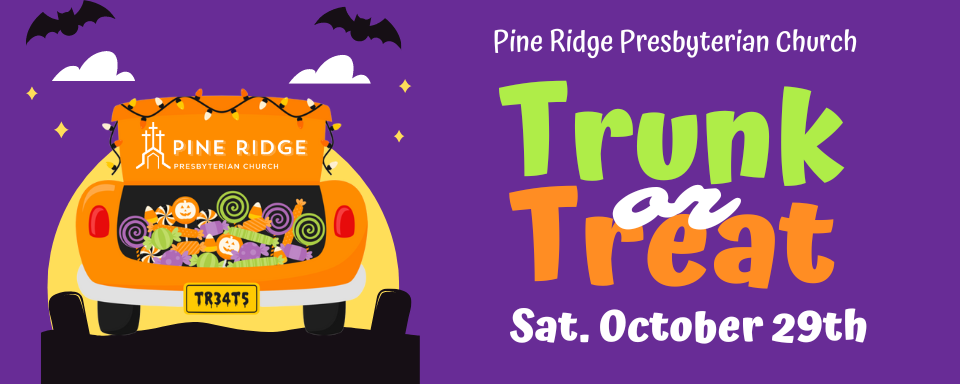 Trunk or Treat
October 29th | 4:00-5:30pm
Join us as we host our annual Trunk or Treat in the church parking lot. Trunks are provided by the many committees, programs, and congregational members of our church to provide a fun, family friendly and safe environment for kids of all ages to trick or treat. Don't forget to invite your friends, family and neighbors!